IN-HOME READING & WRITING TUTORING
Does Your Child Struggle with Reading or Writing Skills?
Reading and writing is without a doubt one of the most important and valuable academic skills a young student can master. Becoming "proficient" in the subject of Reading and writing can also be challenging for students.
Every student is unique and every student's reading and writing level is different. If your child is struggle with reading or writing, don't panic its extremely common, in fact, about 10 million children have difficulties learning to read (Drummond, 2009)1 and only about 27% of students measure at the proficiency level from grades four through twelve when it comes to their writing skill (U.S. Department of Education, 2011)2.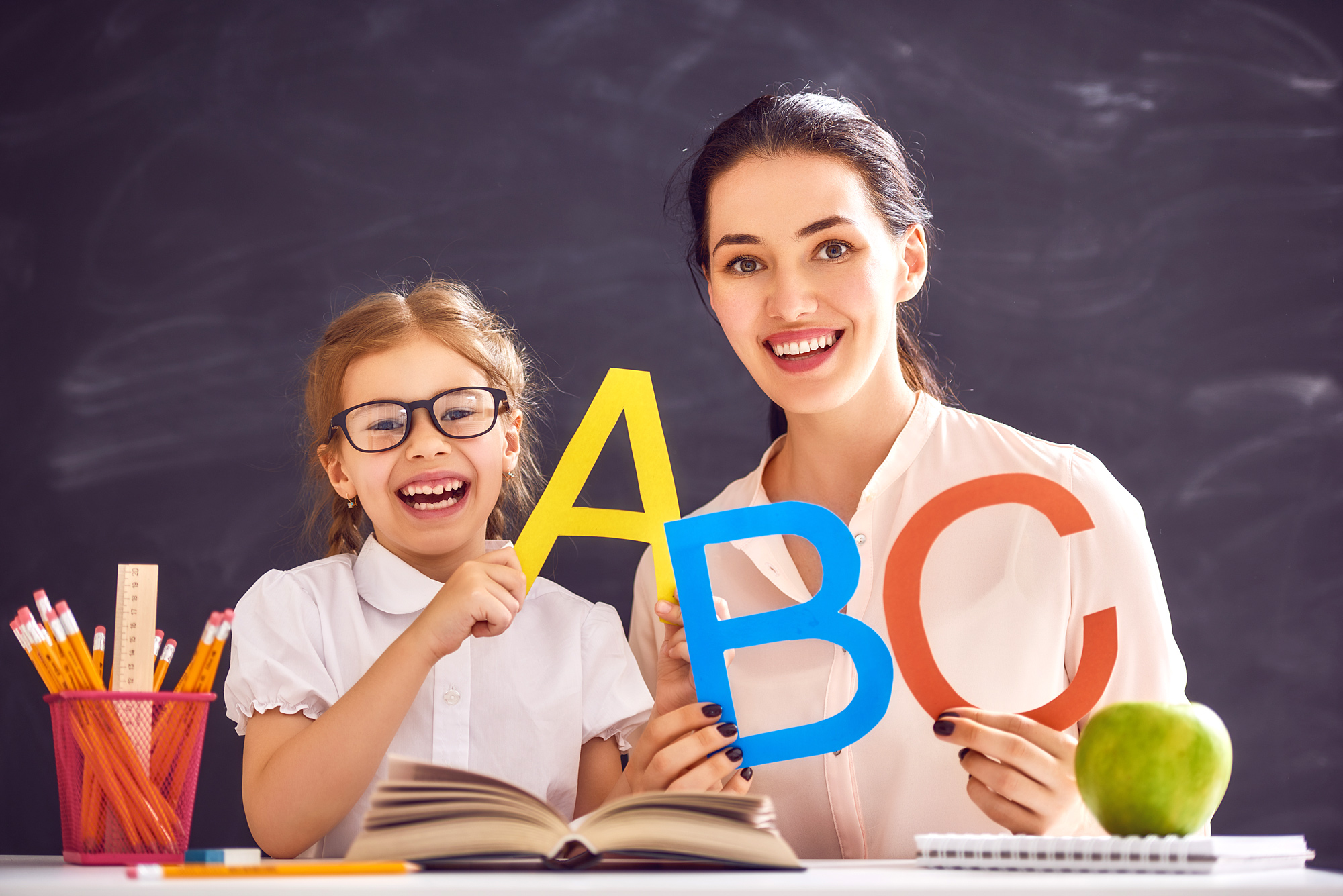 Reading and writing at a normal academic standard or even a high level can be achieved by almost every student regardless of proficiency or factors like reading and writing disabilities. Most of the time it's simply a matter of making reading and writing fun, while diagnosing and understanding each student's unique phonics code and filling in the gaps with the missing information that make a student successful.
If your child is struggling with his or her reading and writing skills ABC In-Home Tutors can help.
How ABC In-Home Tutoring Can Help Improve My Childs Reading and Writing Skills
ABC In-Home Tutors reading and writing programs are designed to unlock your child's potential by increasing the speed at which they can read and write. Our in-home tutors achieve these results by focusing on the things that make a successful student, like reading and writing awareness, retention, comprehension, and enjoyment. We instill these keys to success through individual learning.
Our one on one in home tutoring programs are tailored to each students' individual needs. At ABC In-Home Tutoring we begin by interviewing and evaluating each student to determine their reading and writing level and what areas need to be addressed or focused on.
ABC In-Home Tutors Makes Reading and Writing Fun!
Most students hate reading and/or writing for many reasons, it could be a lack of understanding or motivation, a reading or writing learning disability, or simply a lack of enjoyment and excitement. It's our mission to provide each student with the tools they need to be a confident, thoughtful, and intelligent writer who can apply high level comprehension and retention to both academic and personal reading material.
ABC Tutors Can Improve Your Students Reading, Writing, and Spelling in the Following Areas:
Attention to Detail
Phonics and Phonetics
Understanding Sight Words
Letter Knowledge
Discipline
Reading Strategies
Writing Strategies
Fluency
Comprehension
Clarity, Unity, and Focus
Development
Coherence
Correctness
Stronger Vocabulary
A Passion for Reading
Confidence
We also offer summer tutoring to students that are struggling with reading and writing. Our summer programs are a great way to brush up on reading and writing skills in advance of the next school year.
We Specialize in Working with Students that Have a Reading or Writing Disability
At ABC In-Home Tutoring our team of certified tutors specialize in assessing and teaching students with written and spoken language disorders or individualized education programs (IEPs).
Disabilities that affect a student's ability to comprehend reading, writing, and spelling can be treated, it just takes patience, repetition, and specific learning strategies that are geared towards students with a learning disability.
ABC In-Home Reading and Writing Programs Are Essential for Students Struggling with the Following Learning Disabilities:
Dyslexia
Dysgraphia
Hyperlexia
Dysorthography
Other Reading Disabilities or Disorders
Other Reading Comprehension Deficits
Other Writing Disabilities or Disorders
Preparing for Reading and Writing Sections of ACT and SAT Tests
Is your student preparing for the ACT or SAT? Have they struggled with reading and writing portions of exams in the past?
ABC Tutors offers one on one reading and writing programs for high school and college level students who may be feeling less confident in their reading and writing skills. Both the ACT and SAT exams have significant reading and writing comprehension portions that can oftentimes be the most difficult section of each test.
Ensure your student is prepared by enrolling them in an ACT/SAT reading and writing prep program.
Enroll in ABC In-Home Reading and Writing Tutoring Today!
We make the enrollment process straight forward and easy. We start by scheduling an interview with our ABC In-Home Tutoring Staff, parents, and the student. We first assess the needs of the student, identifying the specific areas that they are currently struggling in. Next, we work with parents and students to determine which ABC Tutor will be the best fit and how often and how long each in-home tutoring session should be.
Once a student's reading and writing program has been determined, weekly one-on-one coaching will begin! Every student's progress is documented, ensuring their targeted knowledge building goals are met.
If you think your child may be falling behind or struggling with his or her reading and writing skills, schedule a consultation with one of our education coordinators to start the ABC In-Home Tutoring's reading and writing enrollment and interview process.
We offer one-on-one in-home tutoring year-round; spots fill up quickly so be sure to call or schedule online today!
1 Drummond, K. (2009, January 1). About Reading Disabilities, Learning Disabilities, and Reading Difficulties. Retrieved from readingrockets.org: https://www.readingrockets.org/article/about-reading-disabilities-learning-disabilities-and-reading-difficulties#:~:text=Many%20kids%20struggle%20with%20reading,appropriate%20treatment%20at%20early%20ages.
2 U.S. Department of Education, I. o. (2011, January 1). The Nations Report Card Writing. Retrieved from The Nations Report Card: https://www.nationsreportcard.gov/writing_2011/