IN-HOME MATH TUTORING
Give Your Child an Academic Advantage with ABC Tutors
In-Home Math Tutoring Programs
Mathematics is easily one of the most challenging school subjects for a student to master, and since every student's ability to grasp and absorb the subject can vary; sometimes it takes additional effort and strategizing to get a child where he or she needs to be academically.
A survey conducted 1 in the fall of 2020, showed that about 49.4 million students attended public schools in prekindergarten to grade 12. (N. C. U.S. Department of Education) Of those2 students' 81 percent were able to perform math at a basic achievement level but only 41 percent of those students' performed mathematics at or above the proficiency achievement level. (U.S. Department of Education). 
At ABC In-Home Tutors it is our mission to help every student gain the knowledge, confidence, and tools to excel in any math class, and prepare them to score higher on tests and final exams.
If you know your child is struggling with his or her math skills ABC Tutors can help. Our team of certified instructors have the experience to ensure that your child gets the one-on-one attention he or she needs. We can help students of all ages, who are struggling with basic to advanced math skills.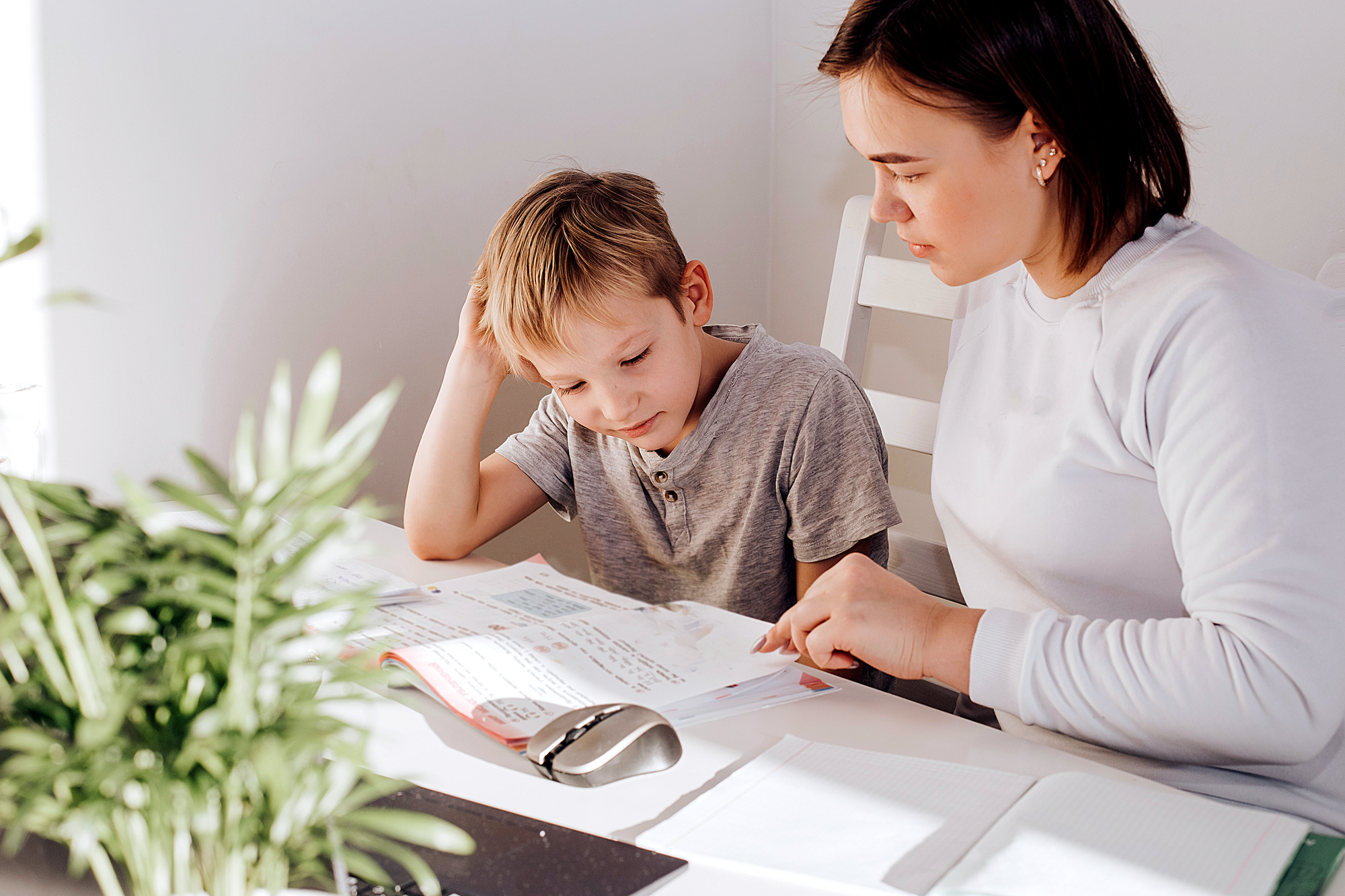 When Should I Enroll My Student in a Math Tutoring Program?
The sooner the better. If you believe that your child may be struggling in math or has fallen behind academically don't wait to get them tutoring help. ABC In-Home Tutors work with every student in the comfort of their own home setting. We tutor students of all ages and academic skill levels, ranging from kindergarten to 12th grade, as well as college level. We typically recommend students be tutored 2 to 3 times a per week for at least 1-hour. Regular consistent tutoring sessions are key to improving your student's math knowledge and academic confidence.
ABC Tutors Covers the Following Math Subjects:
Basic Math Tutoring
Pre-Algebra Tutoring
Algebra Tutoring
College Algebra Tutoring
Trigonometry Tutoring
Pre-Calculus Tutoring
Calculus Tutoring
Geometry Tutoring
If you don't see the math subject that your student needs help with, please call ABC Tutors In-Home Tutoring to speak directly with one of our Education Coordinators.
ABC Tutors In-Home Tutoring Employs Screened and Certified Mathematics Instructors
ABC Tutors is unique in that we pair each student with the best possible match for success. We are different from your typical, run of the mill tutoring service providers. We instruct every student, one-on-one, to ensure the highest level of success. All of the tutors that we employ at ABC Tutors have been screened and many are a certified mathematics instructor.
We begin by conducting a baseline interview with you and your child. This interview helps us to determine your child's current math skill level and any special concerns you have as a parent. Once we have determined a baseline, your ABC Tutors Education Coordinator will then hand pick and recommend the instructor they feel is the best for your student's needs.
What if My Student is Already Proficient in Math?
Not a problem, we work with students who are already proficient or excelling in math, its never a bad idea to sharpen and maintain a student's math skills; in fact, repetition plays a major role in a student's academic success. When we work with a student who is already performing at a high level, it's important that we challenge the individual and penpoint any specific areas they may still benefit from improving in (for example, proficient test taking skills, better organization skills, time management).
At ABC Tutors we believe that there is always room for students to grow and improve, to become more confident and proficient in math.
ABC Tutors Offers In-Home ACT and SAT College Math Prep
Need to brush up on your math skills before the big exam? Don't worry math is the most requested type of curriculum prep. ABC Tutors offers college level math prep as well as ACT and SAT prep.
Advanced math can be daunting and placement tests can be extremely stressful. If your student is preparing for the ACT or SAT, it's our recommendation that you start studying 6 to 8 weeks in advance of testing to ensure you're prepared. Every one of our ACT and SAT prep specialists strictly adheres to the Kaplan3 (The Kaplan Review) and Princeton4 (The Princeton Review) math curriculum to ensure every student is one hundred percent comfortable with the test they are studying for.
ABC Tutors Offers In-Home Special Needs Math Tutoring
ABC Tutors also specializes in working with students that have special needs.
If your student has been diagnosed with a learning disability or has an individualized education plan (IEP) ABC Tutors is the best tutoring solution for you and your child.
Our team of certified education specialists have the knowledge and expertise to ensure every special need student is learning in the best possible environment (in the comfort of their own home) and that they receive the one-on-one encouragement, patience, and skilled tutoring support they deserve.
We Have Tutors Experienced In:
ADD – attention deficit disorder
ADHD – attention deficit hyperactivity disorder
DYSLEXIA – reading learning disability
DYSCALCULA / DYSCALCULIA – math learning disability
ABC Tutors Offers In-Home Summer Math Tutoring
Don't let your child's math skills take the summer off. One of the most common issues we see in education is summer regression. Yes, summer is a great time to recharge the batteries and give your student a much-needed break, but it can also be detrimental to your child's education.
ABC Summer math in-home tutoring programs are a great opportunity to review and preview the current or upcoming math curriculum giving your student "a leg up" before school ramps back up. The key to academic success is repetition and consistent learning sessions.
Enroll in ABC Tutors In-Home Tutoring Today!
We make the enrollment process straight forward and easy and assuring by conducting an interview with an ABC team member the pupil and parents. We start by assessing the needs of your student, identifying the specific areas that your child is currently struggling in. We then work with parents and students to determine which ABC Tutors instructor will be the best fit and how often and how long each in-home tutoring session should be. Once your student's tutoring program has been determined, weekly one-on-one tutoring will begin! Every student's progress is documented, ensuring their targeted knowledge building goals are met.
If you think your child may be falling behind or they're not being challenged enough in math schedule a consultation with one of your education coordinators to start the ABC Tutors In- Home Tutoring enrollment and interview process.
We offer math tutoring sessions year-round; spots fill up quickly so be sure to call or schedule online today!
S. Department of Education, National Center for Education Statistics, Common Core of Data (CCD), "State Nonfiscal Survey of Public Elementary/Secondary Education," 2020-21 Preliminary; and Department of Defense Education Activity (DoDEA) Data Center, Enrollment Data, 2020, retrieved September 10, 2021,

S. Department of Education, National Center for Education Statistics. (2020). The Condition of Education 2020(NCES 2020-144)