IN-HOME TUTORING ORGANIZATION, STUDY SKILLS, AND ACADEMIC COACHING
Does your Child Struggle with Organization or Lack the Proper Study Skills to Be a Successful Student?
Developing a student's organization and strategic study skills plays an important role in achieving scholastic goals. These building blocks to academic success can be a difficult to master but once they have been positively reinforced and applied by your child, you will see improvements in his or her homework production, test preparation, test results, and overall scholastic performance.
Typically, a student who is struggling to perform academically in school will also be struggling with organization and study skills. Whether its bad study habits or a lack of strategies and tools to stay organized, ABC In-Home Tutoring's goal is to help guide your student, to help them optimize their potential and to set them up for current and future success!
If you're student is already excelling academically, but still seems to struggle with being organized, our In-Home Academic Coaching program can be beneficial to even the highest scholastic achievers, preparing them even better with valuable skills they will be able use for a lifetime!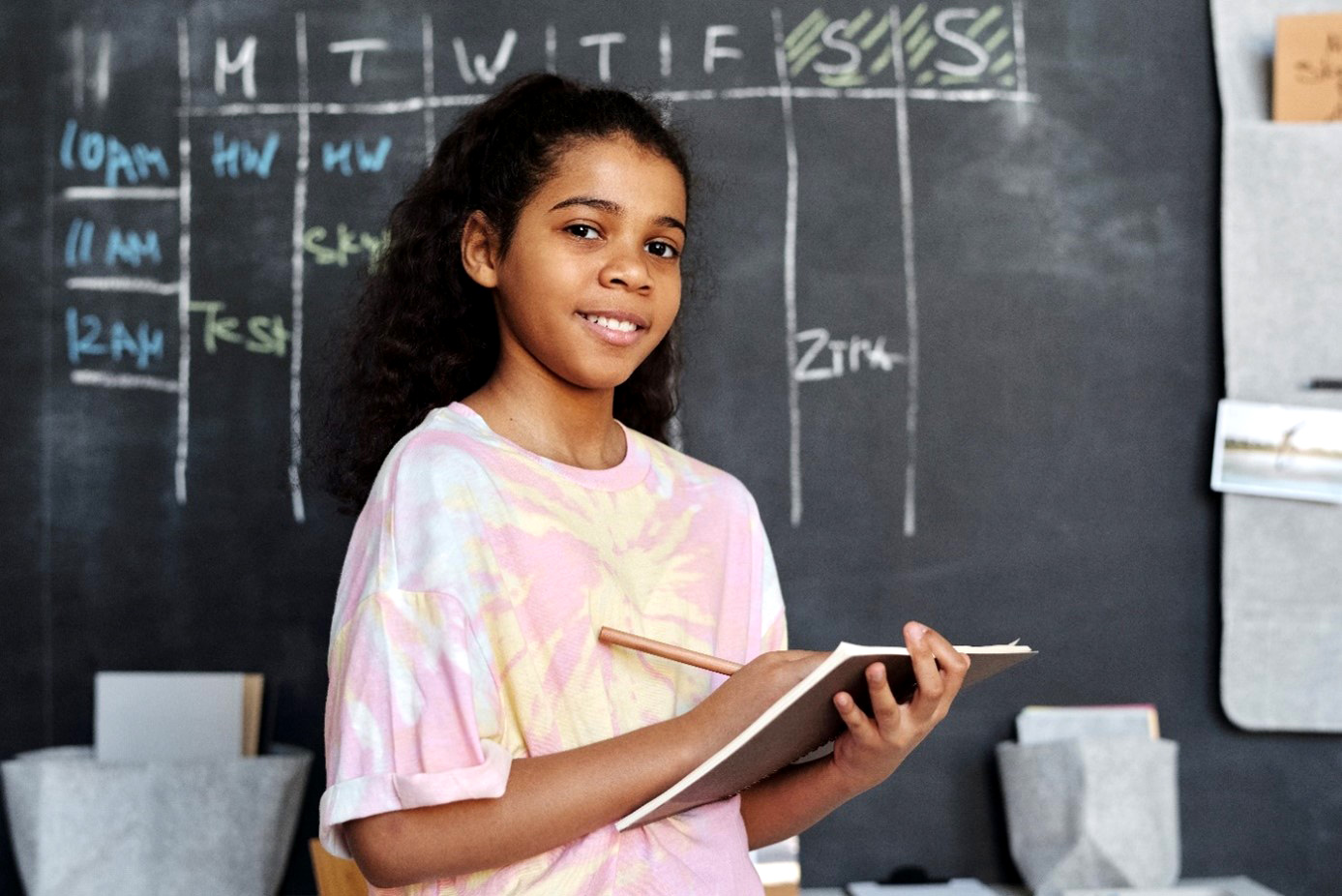 In-Home Academic Coaching Reinforces Positive Study Skills and Organization
We understand that every child is different but the learned strategies and skills that help students stay organized and productive, are for the most part universal to everyone. They are tools that are valuable to a student's education and will continue to serve them well throughout their adult life.
In-Home Academic Coaching Will Help Your Student Improve:
Organization Skills
Study Skills
Test Preparation
Homework Accountability & Improvement
Note Taking
Improvement of Overall Grades
The goal of ABC in-home academic coaching programs is to focus on building, reinforcing, and implementing the study strategies and organization skills that will make any child a better student regardless of grade level, learning disability, or scholastic ability.
In-Home Academic Coaching for Special Needs Students
Students with special needs often struggle more with organization and study skills than their peers. A learning disability can make it difficult for those with an Individualized Education Program or IEP to accomplish and stick with the simplest of organization and study strategies. ABC In-Home Tutors are qualified to assist special needs students too.
We Have In-Home Tutors Qualified to Work with Students Who Have:
ADD – Attention Deficit Disorder
ADHD – Attention Deficit Hyperactivity Disorder
DYSLEXIA – Reading Learning Disability
DYSCALCULA / DYSCALCULIA – Math Learning Disability
We encourage any parent of a child with a learning disability, struggling academically, to sign up for ABC Tutors In-Home Academic Coaching. Our certified Tutors design organization and study skill plans that are specifically designed for students with special needs. The added comfort of being in a quiet, at-home setting also lessens unnecessary external distractions.
Enroll in ABC Tutors In-Home Academic Coaching Today!
We make the enrollment process straight forward and easy. We start by scheduling an interview with our ABC In-Home Tutoring Staff, parents, and the student. We first assess the needs of the student, identifying the specific areas that they are currently struggling in. Next, we work with parents and students to determine which ABC Tutor Academic Coach will be the best fit and how often and how long each in-home coaching session should be.
Once a student's academic coaching program has been determined, weekly one-on-one coaching will begin! Every student's progress is documented, ensuring their targeted knowledge building goals are met.
If you think your child may be falling behind or struggling with his or her organization and study skills, schedule a consultation with one of our education coordinators to start the ABC Tutors In-Home Academic Coaching enrollment and interview process.
We offer academic coaching year-round; spots fill up quickly so be sure to call or schedule online today!