IN-HOME ONE-ON-ONE SPECIAL NEEDS TUTORING
ABC Tutors Specializes in Working with Students Struggling with Learning Disabilities
When someone is referred to as having special needs or has a learning disability that can mean many different things.
Often when we hear the term "disabled person", we think of someone who has severe developmental issues or physical limitations. When you hear the terms "special needs" or "learning disability" that often means the individual may not have severe developmental or physical limitations, but they do struggle with processing information and require special education plans to help them succeed academically.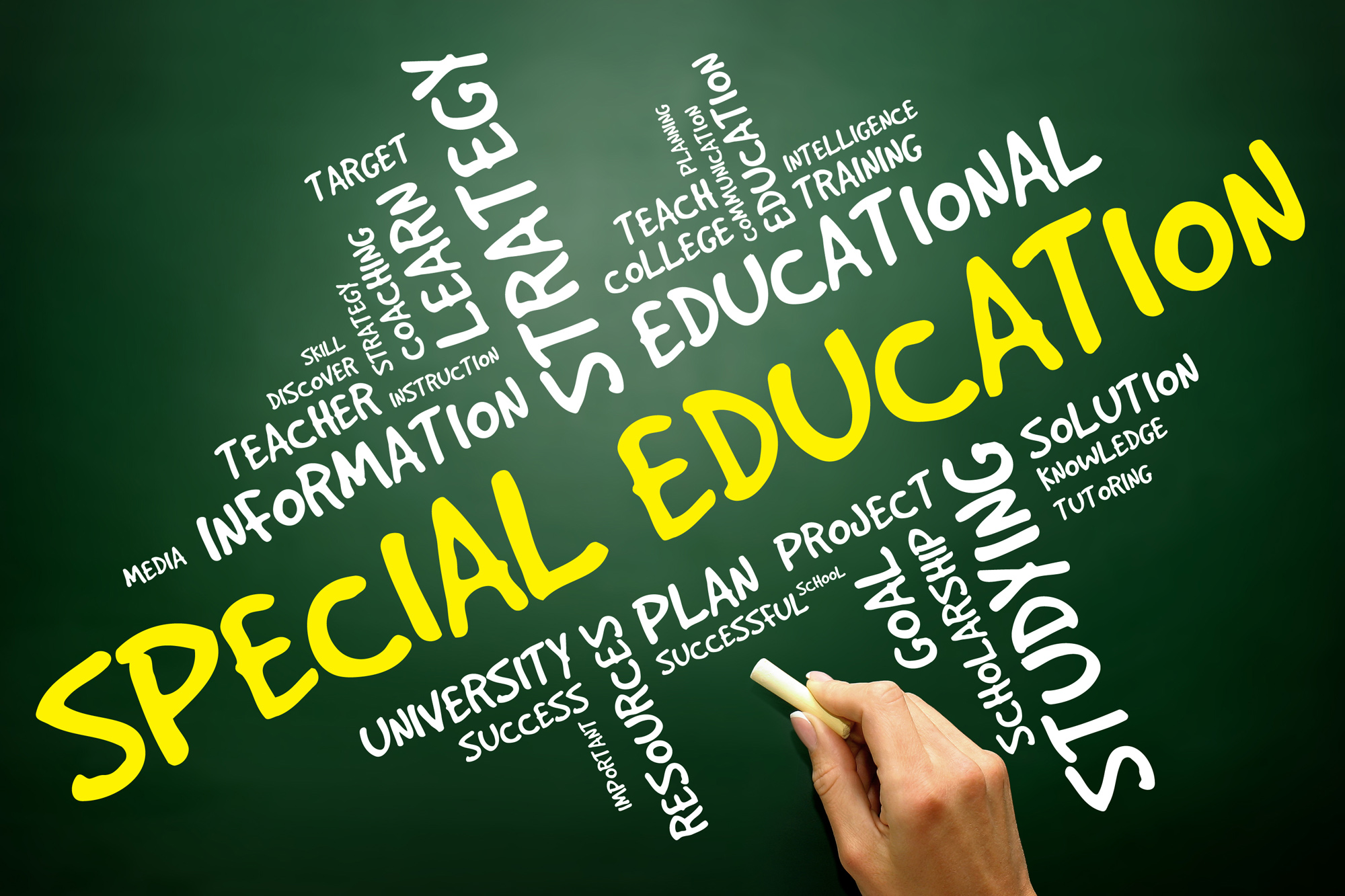 Children that have been diagnosed with a learning disability are often at an academic disadvantage, when compared to their peers. A child struggling with a learning disability may exhibit a lack of motivation or frustration during schooling, and they may especially struggle with subjects like mathematics, reading, and writing.
At ABC In-Home Tutoring we specialize in working with students K through 12 that have Individual Education Program's (IEP's) for specific learning disabilities.
A student with an IEP, a special needs student, will ultimately require more attention throughout his or her education. Unfortunately, sometimes teachers, and in school special needs programs, are not able to provide the proper one-on-one attention that IEP and special needs students require. Many times, this is due to the ratio of teachers to students, limited resources, or lack of qualified special education teaching staff.
Our In-Home Tutors Help Students with Learning Disabilities and Special Needs
ABC In-Home Tutors are screened and certified and employ multiple learning strategies that are tailored to a student with special education needs. Our tutor's breakdown and simplify the learning process for students who are struggling to grasp and retain material. Our in-home one-on-one, specialized tutoring sessions build confidence in students with learning disabilities. Our goal is to ensure every student doesn't fall further behind academically just because they are faced with extraordinary challenges.
Our Tutors Specialize in One-on-One Instruction with Students who have IEP's and the Following Learning Disabilities:
ADD – Attention Deficit Disorder
ADHD – Attention Deficit Hyperactivity Disorder
DYSLEXIA – Reading Learning Disability
DYSCALCULA / DYSCALCULIA – Math Learning Disability
Students with Processing Issues Benefit Greatly from In-Home Tutoring
Information processing issues can affect everything from reading, writing, mathematics, speech, organization, and more. It doesn't mean that something is wrong with a student, it just means that they don't excel or learn as well in a normal classroom environment.
A student with a processing issue may have trouble retaining or applying information, completing an assigned task, or staying focused during test taking when compared to other students not struggling with a learning disability.
Tutoring a Special Needs Student Requires Time, Patience, and Expert Knowledge
At ABC Tutors we have years of experience and knowledge when working with special needs students, our instructors understand what it takes for students with learning disabilities to find academic success.
The first step to unlocking their potential is diagnosing their strengths and weaknesses and determining where they need help the most.
Once we can pinpoint the areas that need improvement, we essentially fill in the gaps that are missing through exposure, repetition, and practice.
Learning Takes Place in The Proper Environment
At ABC In-Home Tutoring we understand that overcoming the distractions of a normal classroom environment can be a major hurdle. A student with a learning disability may find it hard to focus or retain subject matter due to noise, classmates, the lack of attention given to them, or they simply can't keep up.
ABC In-Home tutoring meshes the learning environment with a familiar environment, home. At home your child will be free from distractions, will have the confidence to ask questions and the luxury of stress-free learning.
The Advantages of In-Home One-on-One ABC Special Needs Tutoring Sessions
Fewer Distractions
Familiar Learning Environment
Individualized Learning Plans
Targeting Specific Subjects
Applicable in Classroom Learning, Test Taking, and Study Strategies
The Ability to Work at their Own Speed
Extra Exposure, Practice, and Repetition
Confidence Building
Ownership of Academic Success
Homework Strategies
Organization Skills
If your child has been diagnosed with a processing issue or you suspect they may be struggling with an undiagnosed learning disability, ABC's one-on-one in-home tutoring can help.
Don't Take the Summer Off… Students with Learning Disabilities Need the Extra Reps
Summer tutoring is crucial to special needs education because of the extra work that's involved. It's a good idea to not let your child fall behind during summer break. Give your child the leg up all year long.
Enroll in ABC Tutors In-Home Special Needs Tutoring Today!
We make the enrollment process straight forward and easy. We start by scheduling an interview with our ABC In-Home Tutoring Staff, parents, and the student. We first assess the special needs of each student, identifying the specific areas that they are currently struggling in. Next, we work with parents and students to determine which ABC Tutors Special Needs Instructor will be the best fit and how often and how long each in-home tutoring session should be.
Once a student's in home tutoring program has been determined, weekly one-on-one coaching will begin! Every student's progress is documented, ensuring their targeted knowledge building goals are met.
If you think your child may be falling behind or struggling, schedule a consultation with one of our education coordinators to start the ABC Tutors In-Home special needs enrollment and interview process.
We offer in-home special needs tutoring year-round; spots fill up quickly so be sure to call and schedule a free consultation today.